Slaughterhouse (1st Run)
by Norman Robbins
(August 18th-20th 2016)
"There comes a time when you finally get to a revisit a show you've been dreaming of doing one last time. This, for me was that show. Now I can rest knowing it's theirs." - Leo Jordan
Directed by: Leo Jordan
Stage Manager: Kelly Nurzynski
Publicity: Katheryn Fontaine
A summer full of Murder Mystery was what awaited the cast and crew of Slaughterhouse. Performing in Middlesex Community College's Trustees House, the setting of Romney Marsh's country-side manor suddenly seemed all too real. An intimate setting mixed with an unbelievably talented cast left audiences simply blown away. A truly unforgettable main stage premiere for Balefire Productions.
Photography by: Kate Brindley Photography
Costumes by: Jack Attackk Clothing
CAST OF SLAUGTHERHOUSE (1st run):
Photography Courtesy of Kate Brindley Photography
Joy Derov
as
Edith Cartwright
Joshua Ray
as
Bradford Kyle
Catherine Zaker
as
Tanya Mason
Heather Conti-Clark
as
Caroline Clavers
Victoria Tham
as
Freddy Bostock
Kelly Purpura
as
Harriet Bales
Ray Gillies
as
Romney Marsh
Michael Lavimoniere
as
Douglas Dekker
Maeve Hannon
as
Lynda Molloy
Rachael Miles
as
Stella Bakewell
Slaughterhouse (2nd Run)
by Norman Robbins
(Second Run October 28th-30th 2016)
"I don't know where I would be in my life if it wasn't for this show and now I don't know where I would be in my life if it wasn't for all of you." - Leo Jordan
Directed by: Leo Jordan
Stage Manager: Kelly Nurzynski
Publicity: Katheryn Fontaine
Our second run was made possible again by Middlesex Community College, but this time we got to reimagine our quaint little show inside the beautiful and historical Nesmith House in the heart of downtown Lowell, MA. In addition to the new venue, we also had the pleasure of welcoming Amanda, Jeff, and Justin into our Slaughterhouse family.
Middlesex Community College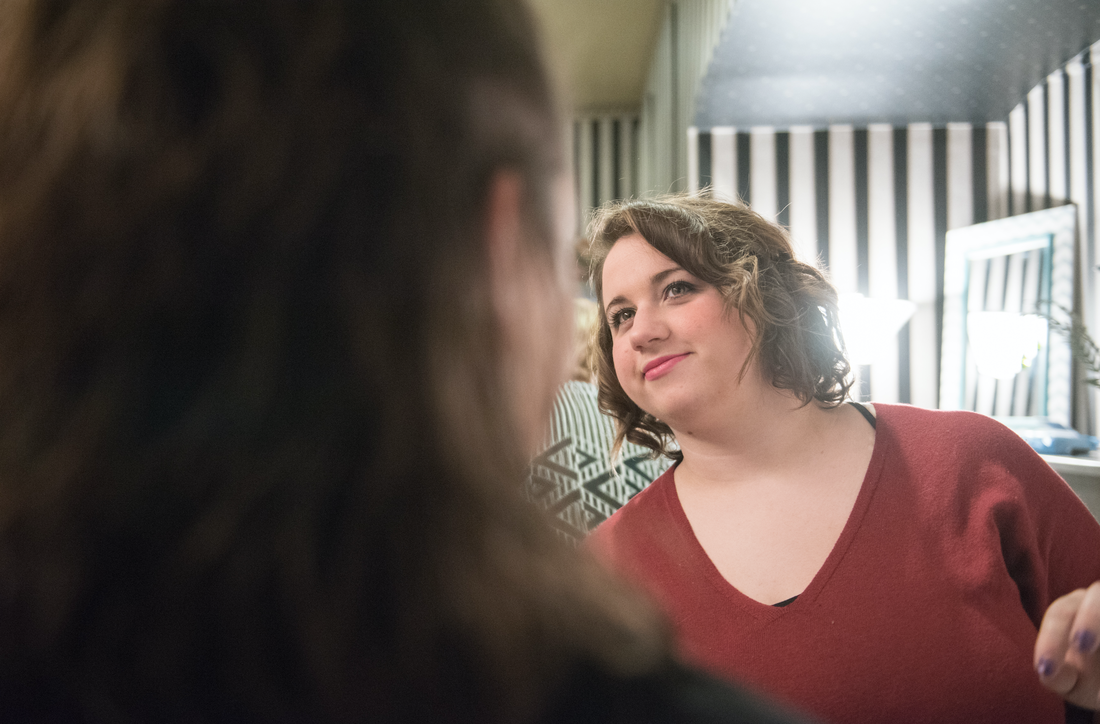 Photography by: Kate Brindley Photography
Costumes by: Jack Attackk Clothing
CAST OF SLAUGHTERHOUSE (2nd run):
Photography Courtesy of Kate Brindley Photography
Joy Derov
as
Edith Cartwright
Joshua Ray
as
Bradford Kyle
Catherine Zaker
as
Tanya Mason
Amanda Doucette
as
Caroline Clavers
Victoria Tham
as
Freddy Bostock
Kelly Purpura
as
Harriet Bales
Justin Linscott
as
Romney Marsh
Jeffrey Horton
as
Douglas Dekker
Maeve Hannon
as
Lynda Molloy
Rachael Miles
as
Stella Bakewell